Carbide Systems Inc. products and services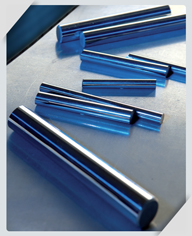 Carbide Systems, Inc is the west coast office for Ceratizit USA. We proudly offer the following Ceratizit products:
Largest west coast stock of ground and unground rotary tool blanks from 0.125 diameter to 1.500 diameter in many different length. Please call or email us for a current stock/price list.  All parts in stock in Huntington Beach, California in Northern Orange County.
West Coast sales and warehouse for Ceratizit branded indexable cutting tools.  Including milling and turning inserts, holders and cut off systems.
Large U.S. inventory of ground and unground coolant through blanks.  This includes single, two, three and four hole straight and spiral blanks.  All parts made in Europe to highest quality standards.
Complete line of carbide products for wood working.  This includes all sizes of US and metric saw tips, with or with out pretinn; indexable turnover knives; standard and custom profile blanks; round blanks for compression routers and custom forms and shapes to drawing.
Full capabilities for custom made to print carbide preforms for any industry.  This includes rotary preforms, carbide blocks for EDM; wear components, custom sizes for extrusion and punch pins and any custom shape for stamping and pressing.
Full line of cold heading die blanks for the fastener industry. This includes finished and unfinished O.D.'s, finshed to net I.D.'s and any other custom design.  Fast delivery and excellent quality.
We also offer a full range of PCD/CBN grinding wheels from Action Superabrasives:
Custom wheels made per order: two week delivery from quote to finished product
Large range of expertise from grinding Tungsten carbide, powdered metals, ceramics and ferrous/ no ferrous materials
Offer wheels in standard resin, polyemide and vetrified bonds
Full plating capabilities.  Able to custom design shapes with electro- plating capabilities.  Multiple re-plate and re-fabrication available.
Continuous rim wheels up to 30" in diameter.
Copyright © 2013 Carbide Systems Inc. All rights reserved.