Carbide Systems Inc. scrap metal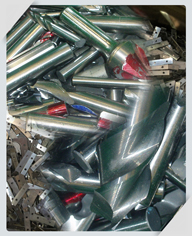 Carbide Systems is a full service carbide scrap dealer.  We offer best price and fastest payout.  We guarantee honest and prompt service.

We buy all different kinds of carbide scrap, including:
Carbide round tool scrap
Carbide insert scrap 
Grinding sludge/ dry powder 
Carbide with braze material 
We pay for all shipping from your location to our warehouse in Southern California.

Please call today for a price.  Ask for Eric 
Copyright © 2013 Carbide Systems Inc. All rights reserved.